15 Jul 2021
Avery Berkel's Zero Waste Yoghurt Concept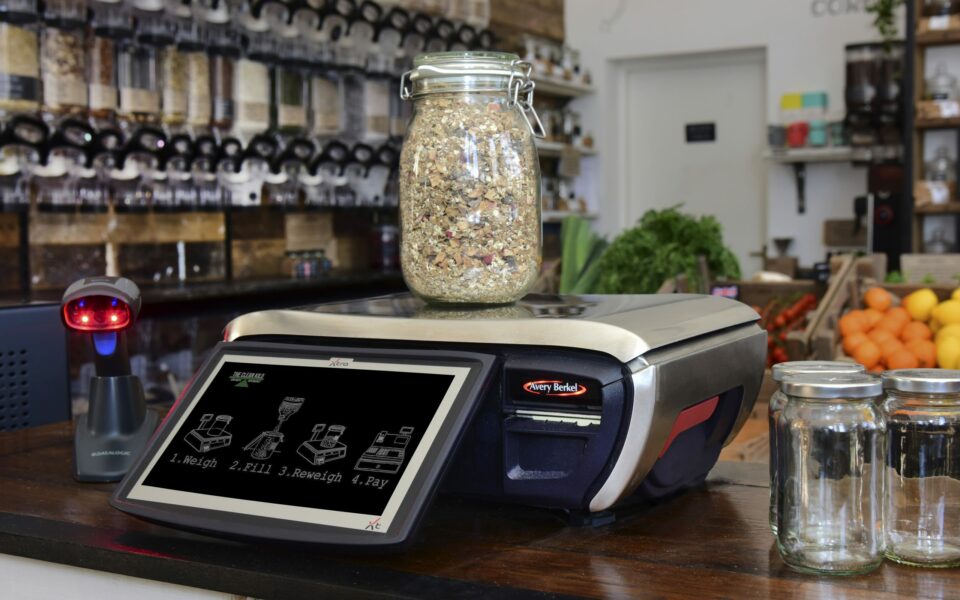 Avery Berkel is proud to work alongside Carrefour France and Danone to deliver an exciting new zero waste yoghurt concept.
The zero waste yoghurt concept at one of Carrefour's Paris-based Market stores allows shoppers to self-serve fresh Danone yoghurt in quantities of their choosing, using either paper cups for immediate consumption, or glass jars to take the yoghurt home. The glass jars can be brought back and refilled, or the shopper can bring another container of their choice, both reducing single-use packaging waste.
Our Avery Berkel retail weighing scales provide the shopper with an easy to use method of self-service, guiding them through every step of the journey, whilst also actively encouraging them to re-use containers.
Avery Berkel is thrilled to be part of Carrefour and Danone's zero waste yoghurt solution, and we are eagerly working alongside other retailers to develop further new and exciting zero waste concepts.
To find out more about what the Avery Berkel zero waste solution can do for your retail operation, please contact us.