XS Comparison
Find the ideal solution for your business with or XS comparison too. Explore all the features and benefits each scale has to offer.
XS100
XS200
XS400
XS500
Description

Monobloc scale

Low operator display with customer head-up display scale

Operator and customer head-up display scale

Hanging scale

Mode of Operations

Counter Labelling
Pre-Pack Labelling and Printing

Counter Labelling
EPOS System

Counter Labelling
EPOS System

Counter Labelling

Weighing Capacity Options

15kg AVR
25kg x 5g

15kg AVR

6kg AVR
15kg AVR
25kg x 5g

15kg AVR
15kg x 5g

Printers

Label/receipt printer

Label/receipt printer

Label/receipt printer

Label/receipt printer
Want to Find Out More?
Add quality and value to your business, find your next generation Avery Berkel solution today.
Retail Benefits Of The XS
Make food retail easier and more profitable with our cost-effective, innovative XS scales.
Tactile Operator Keyboard
Experience tailor-made responsive tactile operator keyboards for fast and efficient use.
Multiple Operation Modes
Whether you're counter labelling, pre-packing, or taking payment, XS includes multiple operation modes to meet the needs of your team.
Versatile label and receipt printers
XS includes a fast, high-quality printer that prints both labels and receipts.
CodeChecker barcode printing technology
CodeChecker ensures barcodes are prioritised when printing, preventing checkout scanning errors.
Ethernet & WiFi Connectivity
Enjoy greater connectivity with WiFi and ethernet for networking and online access.
MXBusiness Scale Management Software
MXBusiness is an intuitive and powerful tool to manage all of your scales and products.
Easy to clean design
Maintain exceptional cleanliness in your operations with a durable, easy to clean design.
Complementary Solutions
We have a wide range of solutions available to meet many fresh food retailer needs.
Memory
Create more than 10,000 PLU items
Communications
10/100 Base T Ethernet
802.11 b/g/n/ac WiFi compatible
Displays
Operator and customer: 320 x 128 resolution
Dot matrix white LED backlit displays
Weighing
XS100: 15kg AVR, 25kg x 5g
XS200: 15kg AVR
XS400: 6kg AVR, 15kg AVR, 25kg x 5g
XS500: 15kg AVR, 15kg x 5g
Interfaces
USB 2.0 x 2
RJ11/12 cash drawer
Printing
Thermal label and receipt printer
Fast 150mm per second print speed
Roll diameter: 100mm
Max print width: 56mm
Max print length: 300mm
CodeChecker© print head diagnostics
Images and logos support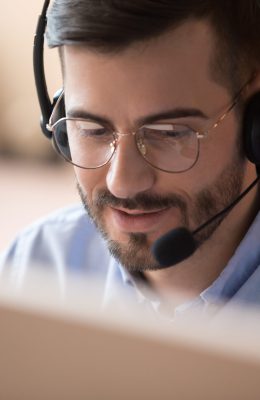 Need help?
Need help with your Avery Berkel product? Contact our Service and Support team.