16 Nov 2020
Natasha's Law and Allergen Labelling Compliance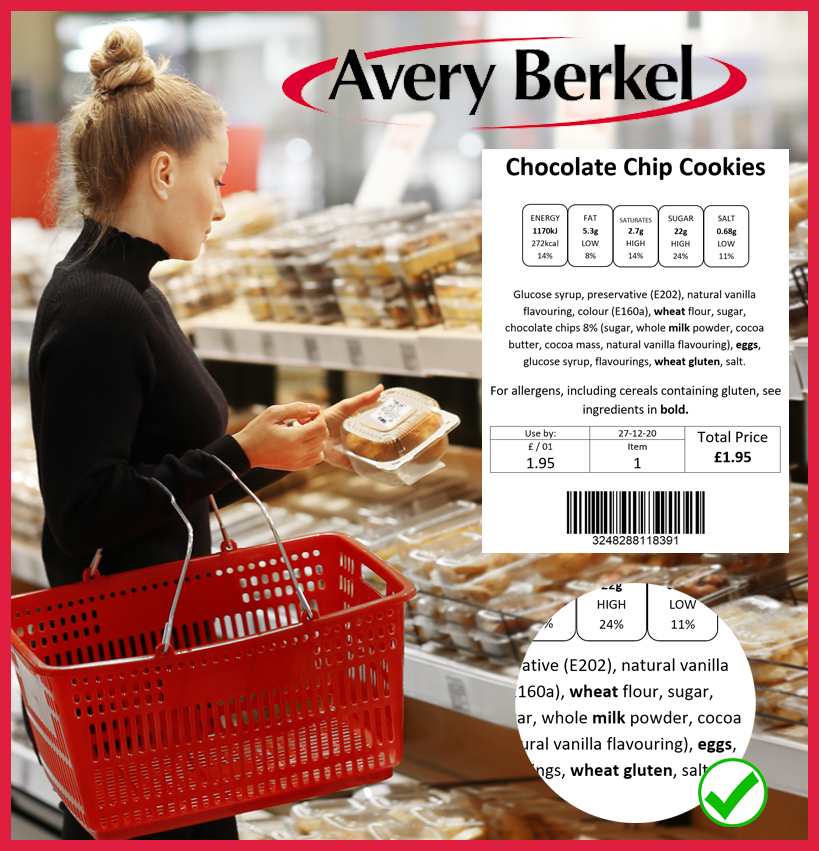 Protecting your customers.
Are you ready for Natasha's Law allergen legislation – October 2021.
You may know, this will affect many food retailers across England, Wales and Northern Ireland. It requires all pre-packaged food items – whether prepared on-site or off-site – to have clearly highlighted allergens in their ingredients list.
(More information available here: https://deframedia.blog.gov.uk/2019/06/25/natashas-law-to-protect-allergy-sufferers/)
So how can Avery Berkel system scales help you to prepare?
✅ Avery Berkel scale systems ensure you remain compliant with Natasha's Law legislation
✅ Protect both your Customers and your Reputation
✅ Provides a simple, automatic solution for identifying allergens
✅ Highlighting and presented Allergens on ingredients labels in bold, compliant text
✅ The Avery Berkel Automatic allergen highlighting system greatly reducing the risk of human error
✅ You're in control and can Add and Edit allergens as required
✅ Solutions suitable for all retailers
To discuss your allergen and Natasha's Law compliance needs, please contact your Avery Berkel representative or reach out to us through our contact page.